Mayor and Town Council Members
David Baublits, Mayor
Phone: 360-832-3361
Email: [email protected]
Term Expires: 2025-01-01
Kyle Litzenberger, Council Member Position 1
Phone: 360-832-3361
Email: [email protected]
Term Expires: 2025-01-01
---
Peter Paul, Council Member Position 2
Phone: 360-832-3361
Email: [email protected]
Term Expires: 2025-01-01
Robert Thomas, Council member Position 3
Phone: 360-832-3361
Email: [email protected]
Term Expires: 2023-12-31
Robert(Bob) Thomas has served on the Town Council since January 2016. He works with Eatonville residents, other Council members, the Mayor and the Town staff to manage municipal affairs.
Bob believes that the role of the Town Council is to provide for a dynamic, vibrant community while respecting individual citizen's rights and promoting a culture of mutual respect between neighbors and between citizens and government.
An Eatonville resident since 2004, Bob retired as a chief enlisted manager from the United States Air Force in 2009 and has subsequently worked as a contracted aircraft maintenance technician at Thun Field, a self-employed airframe & power plant mechanic, and as a materials expediter for the United States Army. He volunteers as a part-time aircraft maintenance instructor at Trinity Aviation Academy in Eatonville, is a member of Eatonville's American Legion Post 148, served as a member of the Eatonville School District's Key Communicators group, and currently attends Eatonville Baptist Church.
Bob holds a B.S. in Aviation Maintenance from Embry-Riddle Aeronautical University, graduating Magna Cum Laude and as a member of the Alpha Sigma Lambda National Honor Society. He holds Federal Aviation Administration certificates as both an airframe & power plant mechanic and as a private pilot and has a strong interest in managing Swanson Field as a community asset. Bob and his wife Stephanie were married in 1983 and have two children and three grandchildren. He is currently Chair of the Airport Committee.
---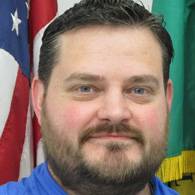 Bill Dunn, Council Member Position 4
Phone: 253-350-4997
Email: [email protected]
Term Expires: 2023-12-31
Bill was appointed to the Town Council on January 9, 2017. He is currently the chair of the Finance and Sign Committees and sits on the Public Utilities and Lodging Tax Advisory Committees.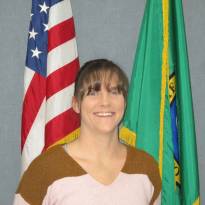 Emily McFadden, Council Member Position 5
Phone: 360-832-3361
Email: [email protected]
Term Expires: 2023-12-31
Emily was appointed to the Town Council to fill a vacant position on April 22, 2019, she was elected to her current term in November of 2019. Emily is the Chair of the Public Utilities and currently sits on the Finance/Legislative committee.
---